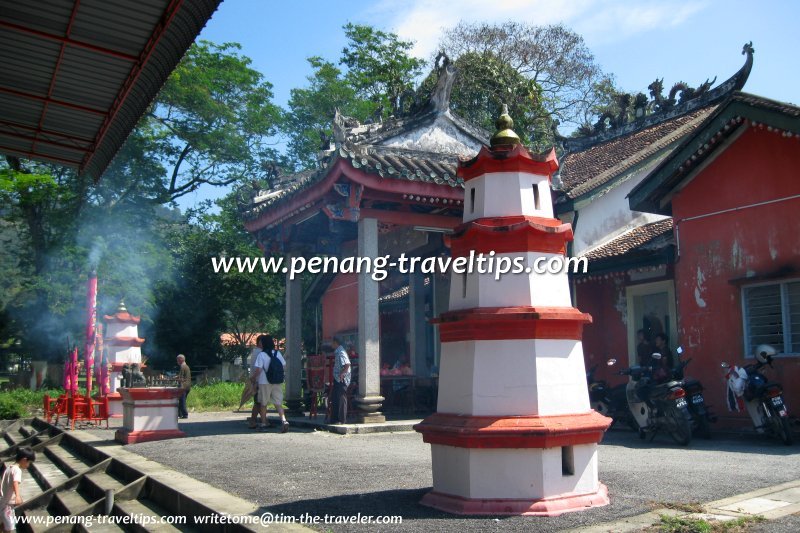 A small Chinese temple in Balik Pulau town centre, dedicated to the Taoist deity of the same name. There is a large bell originally cast in 1895. Xuan Wu Temple  is a Chinese temple in Balik Pulau. It is also known as the Hean Boo Suah (Traditional/Simplified Chinese: 玄武山). This is the main Chinese temple in Balik Pulau, drawing worshippers from the Chinese community which comprise labourers, farm workers from the Hokkien, Hakka, Teochew and Hainanese dialect groups.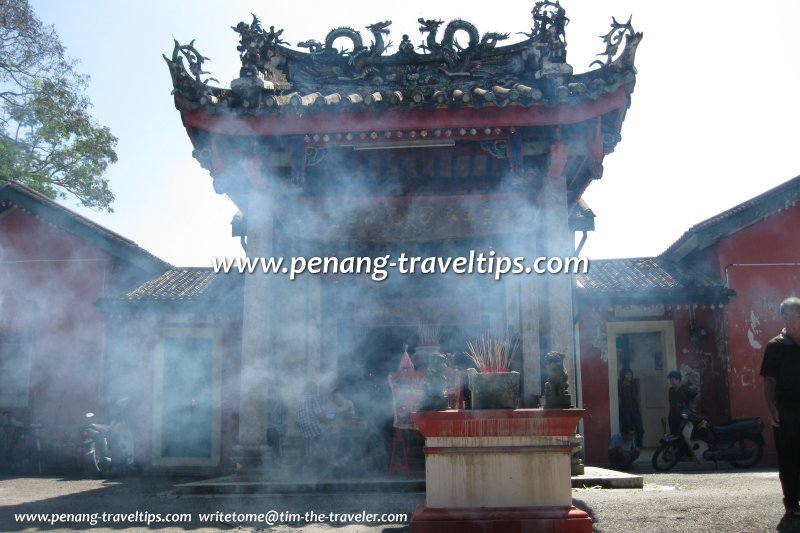 Xuan Wu Temple traces its history to the 19th century. The present temple is the result of subsequent renovations and expansions that were carried out in the 20th century. The temple comprises a temple porch with guardian lions, the main prayer hall, and wings with side houses. Hanging over the porch is a large bell cast in 1895.
Feast days of the deities of Xuan Wu Temple are in the months of March and July. During these times, the temple ground takes on a festive mood as worshippers from all over Penang converge to pay homage to its deities.